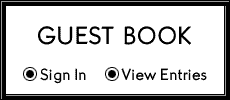 Disclaimer: The information found on www.jimmachak.com is strictly for informational purposes only. The videos and content of www.jimmachak.com are for informational purposes only. Jim Machak assumes no liabilty for any injury,illness or loss. Always consult your medical professional before performing and/or adopting any of the video, nutritional, and training pictures, text, and information featured on www.jimmachak.com and/or programs or pictures purchased within. www.jimmachak.com is not liable or responsible for any separate services/links that are featured on jimmachak.com. Copyright © 2013 Jim Machak. All rights reserved. 


COMPLETE CONTEST PREP! NPC/IFBB COMPETITORS E-MAIL ME HERE TODAY

You will be redirected to the home page after you click send


JIM MACHAK TOOK 3RD PLACE AT THE 2017 NPC UNIVERSE CHAMPIONSHIPS NATIONAL LEVEL SHOW! VISIT HIS YOU TUBE CHANNEL FOR MORE!








JIM MACHAK

CERTIFIED PERSONAL TRAINER

CERTIFIED SPORTS NUTRITIONIST

NPC NATIONAL LEVEL COMPETITOR

NPC JUDGE

Jim Machak has trained numerous overall and class champions. As an NPC Judge and National Level Competitor himself he understands the NPC and what it takes to become a champion and what you have to go through day in and day out to be your best. E-mail Jim today with any questions you may have.